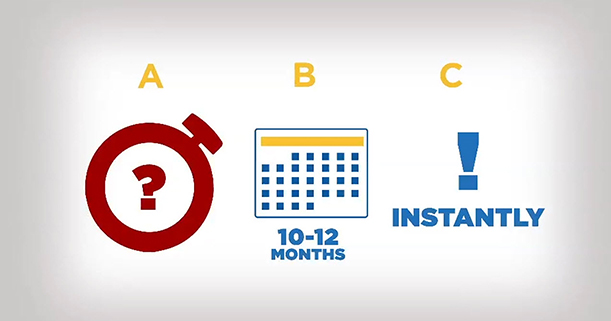 Video: How Long Does it Take for Issues to Hit Your Credit Report?
Your creditors report information to the three major credit reporting agencies on their own schedule. How long it takes for that information to appear on your credit report isn't set in stone. However, creditors do follow a general reporting schedule.
This latest in our Credit in 60 Seconds videos covers:
The fact that creditors report information voluntarily to credit bureaus
When, on average, lenders are likely to report consumer information
There is no set time for issues, good or bad, to appear on your credit report. However, you can learn about, and become more familiar with, your financial well-being by checking your credit information on a regular basis. If you're starting to see issues mounting on your credit report, it could be time to learn of new ways that can help you better manage debt. Freecreditscore.com shares a variety of resources that can help show you ways to manage your debt and keep your credit healthy.
This article is provided for general guidance and information. It is not intended as, nor should it be construed to be, legal, financial or other professional advice. Please consult with your attorney or financial advisor to discuss any legal or financial issues involved with credit decisions.
Published by permission from ConsumerInfo.com, Inc., an Experian company.   © 2014 ConsumerInfo.com, Inc.  All rights reserved.