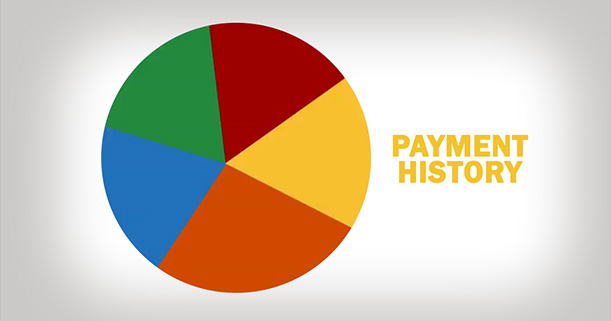 Video: What Percentage of a Credit Score is Determined by Payment History?
What percentage of your credit scores is determined by your payment history? The exact amount can vary, depending on the scoring model in use, but it's usually a significant portion. Payment history accounts for 35 percent of your FICO® Score powered by Experian, which considers the information found in your Experian credit report. With so much weight in this category, your payment history may affect your chances of having your loan approved.
Even one late payment can stay on your report for up to seven years. Having no payment history and paying for purchases in only cash can affect your credit scores, too. Your credit scores may be lower because it is difficult to judge whether you will pay on time. Even if your scores have been affected by late payments, you may see them change for the better by paying bills on time. If your scores aren't where you'd like them to be now, remember that they're not set in stone. They can change according to your behaviors.

No Credit Card Required
This article is provided for general guidance and information. It is not intended as, nor should it be construed to be, legal, financial or other professional advice. Please consult with your attorney or financial advisor to discuss any legal or financial issues involved with credit decisions.
Published by permission from ConsumerInfo.com, Inc., an Experian company. © 2015 ConsumerInfo.com, Inc. All rights reserved.