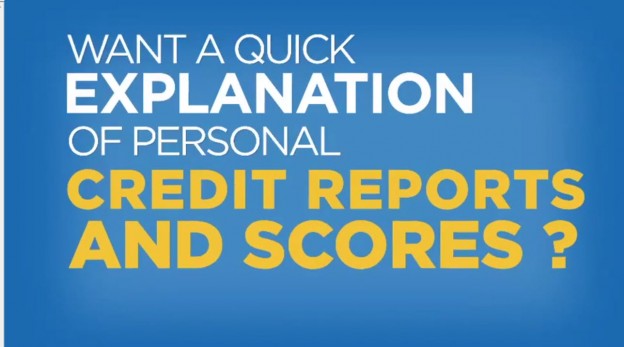 Video: A Quick Explanation of Personal Credit Reports and Scores
Is there a difference between your credit score and your credit report?

Yes. But your credit score and credit report are related. Most of the information contained in your credit report determines your credit score.

Watch our video the latest freecreditscore.com™ Credit in 60 Seconds video to learn:
– How your credit score and credit report are different, but related
– What's in your credit report

Carefully review your credit report. It contains information such as the age of your accounts, your payment history, if you've recently applied for new credit, and how much debt you have. Once you know more about what's on your credit report, it makes it easier to understand your own spending and borrowing habits.
This article is provided for general guidance and information. It is not intended as, nor should it be construed to be, legal, financial or other professional advice. Please consult with your attorney or financial advisor to discuss any legal or financial issues involved with credit decisions.
Published by permission from ConsumerInfo.com, Inc., an Experian company.   © 2014 ConsumerInfo.com, Inc.  All rights reserved.