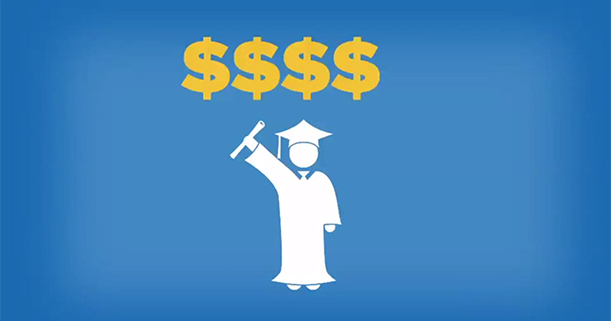 Video: Is There a Tax Credit on Graduate School Tuition?
Congratulations! Graduate school can be the gateway to a better life and a higher standard of living. And budgeting for an advanced degree can be a huge challenge, especially if your goal is to not rack up lots of debt.
This latest Credit in 60 Seconds video shows you:
One of the tax credits that might be best suited for graduate students
A credit that allows you to reduce your tax bill by up to a certain amount, when you spend on education
Education is always money well spent and debt, if managed properly and depending on the type, can be a good thing in life. On the other hand, poorly-managed debt can act as a burden to weigh you down in years to come. Here are a few options for reducing some of your school loan debt that you may not know. More resources like these are available on freecreditscore.com, where you can strategize a workable way to manage your educational spending.
This article is provided for general guidance and information. It is not intended as, nor should it be construed to be, legal, financial or other professional advice. Please consult with your attorney or financial advisor to discuss any legal or financial issues involved with credit decisions.
Published by permission from ConsumerInfo.com, Inc., an Experian company. © 2014 ConsumerInfo.com, Inc. All rights reserved.