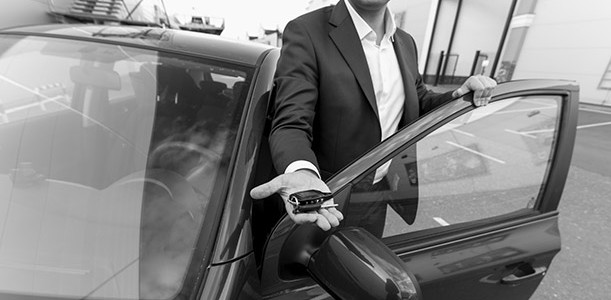 Will Financing a New Vehicle Impact My Credit Scores?
Whenever you make a purchase with credit, there's a possibility that your credit scores may be affected. This applies to buying a car, too. The good news is that credit purchases can have a positive impact on your credit scores, as well – it's not just limited to a negative effect.
What Do Credit Scores Consist Of?
Credit scores consider a number of factors. One of the most important factors can be your payment history. Your present debt as compared to the amount of credit available to you can also play an important role in determining a credit score for you. New credit, along with other types of credit, can also play a role in deciding your score.
Monitoring your credit on a regular basis can help you understand if your credit is in good health, or if there are challenges that need your attention.
Buying or Leasing a Vehicle
Planning to lease or buy a vehicle means that you'll likely need to apply for credit to fund your purchase. And your credit score, whether financed through a bank or dealership, normally plays a key role in how much interest you'll have to pay. Auto dealers will likely request access to your credit report, resulting in an inquiry. The total amount of your loan can also play a role in how your credit is scored. Many credit scoring models take into account the size of your outstanding debt, which can affect your overall debt-to-income ratio.
Bad Credit Habits
Adding a new loan could impact your scores even further, if it's a sizable loan. An installment loan like an auto loan shows to other potential lenders that you've recently assumed some new additional debt. They may be more hesitant to extend additional credit to you, in the case that you might be trying to overspend. This is one reason why it's always good to be mindful of obtaining new credit. You may run the risk of putting your credit in a higher risk category if you're seeking a lot of new credit at the same time.
While a new vehicle purchase can have an impact on your credit scores, the effect typically decreases over time. Those credit inquiries have a two-year life span on your credit report. One of the keys to good credit is to make timely payments on your loan. And having something like an installment payment (your new vehicle purchase) can help improve your credit mix, which can have a positive effect on your credit scores over the long run.
This article is provided for general guidance and information. It is not intended as, nor should it be construed to be, legal, financial or other professional advice. Please consult with your attorney or financial advisor to discuss any legal or financial issues involved with credit decisions.

Published by permission from ConsumerInfo.com, Inc., an Experian company. © 2015 ConsumerInfo.com, Inc. All rights reserved.